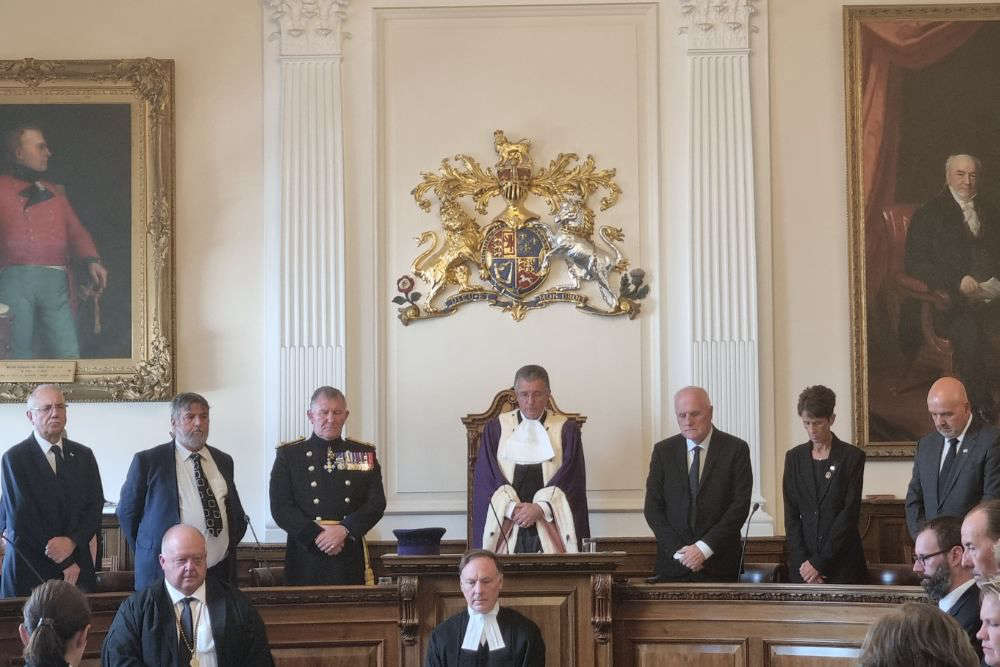 As Guernsey observes an official period of mourning, memorials to Queen Elizabeth II have continued with a 96 gun salute and a special States sitting.
96 shots were fired from Castle Cornet at 1pm on Friday (9th September).
There was one shot for each of the years of the Queen's life, sounded at ten second intervals.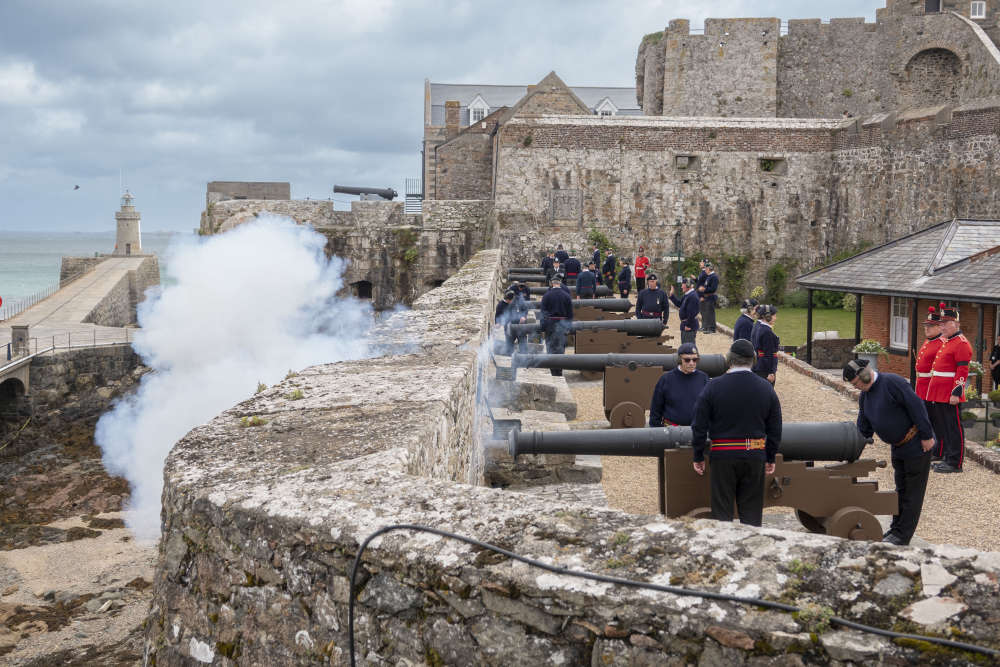 The States of Guernsey then held a special sitting at 2:30pm.
The Bailiff, Richard McMahon, opened the meeting recalling the times Queen Elizabeth II visited the Bailiwick:
"In 2005, on the 60th anniversary of our Liberation from German occupation, the Queen and the Duke were greeted by hundreds of schoolchildren, following which they attended the Liberation Day Service at Beau Sejour.
They then met representatives of the occupation generation before Her Majesty unveiled a commemorative stone."
He continued by talking about the Channel Islands Platinum Jubilee celebrations, which happened earlier this year.
The warmth and affection with which members of our community participated in events to mark, such as significant milestone, which is unlikely to be repeated, were a testament to the strength of our feelings for and loyalty to the crown."
Chief Minister Deputy Peter Ferbrache addressed the assembly:
"Guernsey continues in its strong allegiance to the crown, as the title and responsibilities of Monarch passed to Her Majesty's successor.
In the case of Her Majesty, her loss will be felt by her closest family, by those who knew her well, and to those who never met her but to whom her face, her voice and her noble qualities were instantly recognisable."
All States members then stood and observed a two-minute silence, in honour of Her Majesty's passing.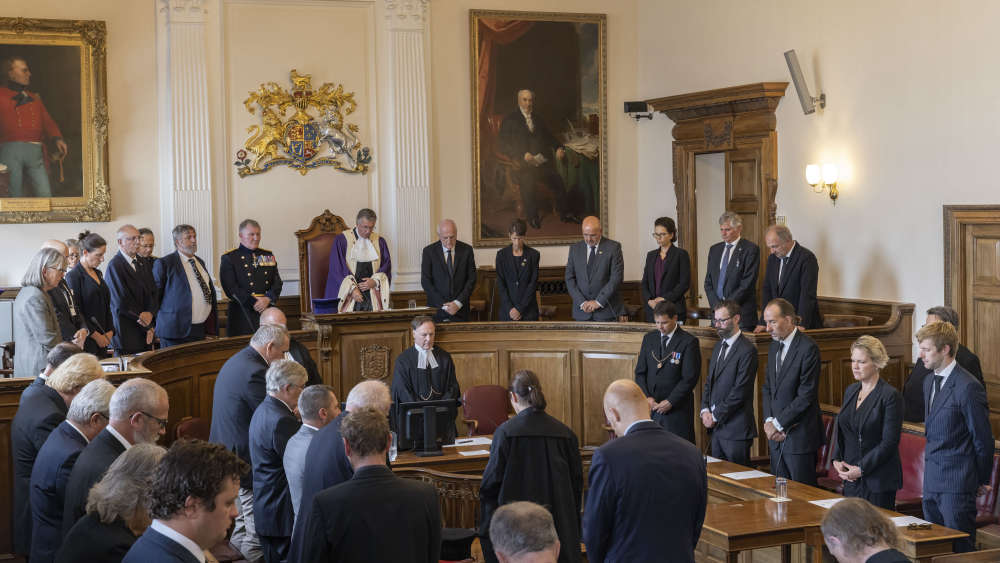 Meanwhile, islanders have been leaving floral tributes in the Sunken Gardens.