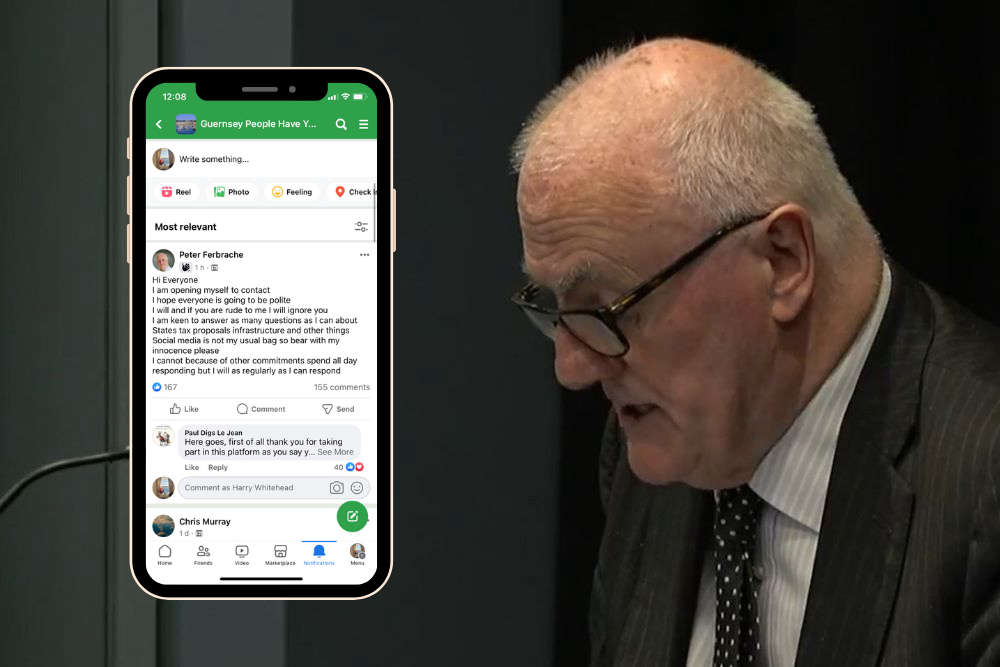 Guernsey's most senior politician, Deputy Peter Ferbrache, has taken to a Facebook forum to talk tax with islanders.
He says he's 'opening himself up to contact' on the popular group 'Guernsey People Have Your Say', which has over 21,500 members, and asked people to be 'patient' as social media isn't his 'usual bag'.
In the post, the deputy also says he won't reply to anyone who is 'rude'.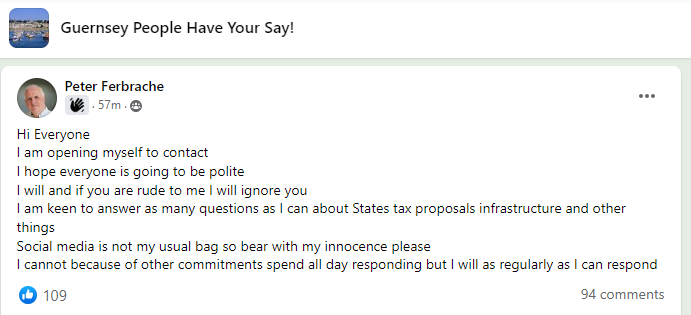 Over 150 people have already voiced their views and asked the President of Policy and Resources questions on the Funding and Investment Plan which goes in front of the States next month.
Many of them have labelled his choice to take questions on social media as 'brave'.
The committee is attempting to bring in GST for a second time, to fill a predicted £100 million pound black hole in public finances.
Some of the questions put to Deputy Ferbrache include:
"Can you explain why a two-tier income tax, increased corporation tax and Much higher TRP on expensive real property are not being considered?"
"Would it not be prudent to have a list or calculator posted on here and the gov.gg site so that everyone could input their income and see instantly weather the introduction of GST would effect them positively or negatively?"
"If you're looking for ways to cut costs and increase revenue then why has the legislation of cannabis not been considered more?"
The 'Q&A' comes some weeks after a Press columnist suggested Deputy Ferbrache should communicate on social media, and branded him an 'analogue politician in the digital age'.
More from Guernsey News