Home Affairs is suggesting significant changes to ease recruitment challenges, sustain the island's workforce and balance the housing market.
Several policy changes were discussed during a review period.
One would allow businesses in the Bailiwick to expand their recruitment, globally.
It would allow any company employing to more than 250 roles listed in the Employment Permit Policy to hire off-island without a requirement to advertise locally.
Home Affairs says this aims to ease the recruitment challenges that have experienced here since Brexit and the pandemic.
Committee Presiden Deputy Rob Prow says this could future-proof the island:
"Population and immigration policy is a complex but crucially important area of work.
Everything the Committee is actioning – whether it is a policy already within our mandate to implement or asking the States to agree – is designed to support the whole community's desire for Guernsey to be a prosperous and safe place to live and work for many years to come.
We firmly believe that our flagship proposal to amend population and immigration policy, to open up off-island recruitment worldwide for roles that are currently restricted to a more limited cohort of nationals, will be a game-changer for local businesses competing in a global market for staff to meet our economic needs."
Meanwhile, alterations to the employment permit system could be introduced.
The Medium-Term Employment Permits could decrease from five years to a maximum of three – unless workers progress to a role with a long-term permit attached.
In the UK, certain job types allow foreign nationals to hold Skilled Worker Visas, permitting them to live and work there.
Following Brexit, Guernsey negotiated a deviation from the UK's eligible occupations list as the island declared different recruitment needs.
But the Short-Term permit changes ensure that workers living in Guernsey in job types that do not feature on the UK list will not qualify for settlement, as they would not be permitted to do so in the UK.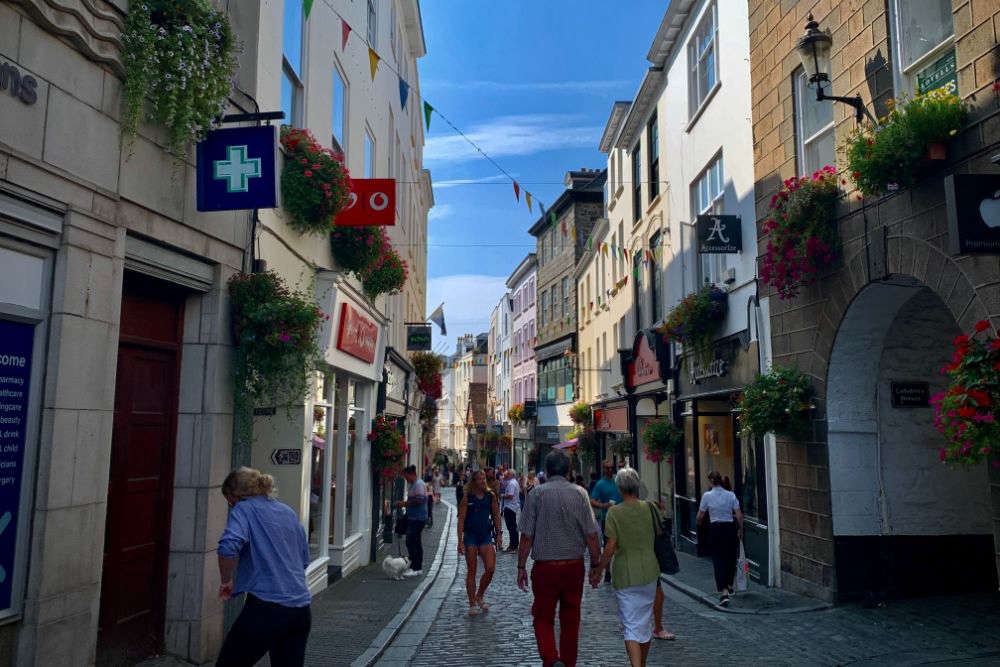 The committee is also asking the Assembly to agree on a new strategic objective for the population.
It says the island needs to bring in at least 300 workers every year to sustain the island's workforce at its 2020 level.
The committee says housing, the provision of public services, investment in infrastructure and maintaining fiscal balance, will all be considered before implementation.
It is recommending the new objective – it agreed – be reviewed before 31 December 2027.
The review is not proposing any major changes to the residency rights of Open Market residents.
In late 2021, a policy was passed that allowed Open Market residents with additional health needs to move to the Local Market with an immediate family member who was already a Local Market householder.
Around the same time, another policy directed towards the children of Open Market residents was approved.
It brought their residency rights in line with Local Market minors by allowing them to become Local Market householders after eight, rather than 14, years of ordinary residence.
A Discretionary Resident Permit policy was approved in principle by the review Steering Group.
It would have allowed older Open Market residents, who have lived in the island for a significant period of time, to move to the Local Market, if they 'de-registered' an Open Market property and passed its inscription to the States of Guernsey.
Home Affairs says more work would need to be done on that policy by Environment and Infrastructure and, consequently, it will not be implemented in the near future.