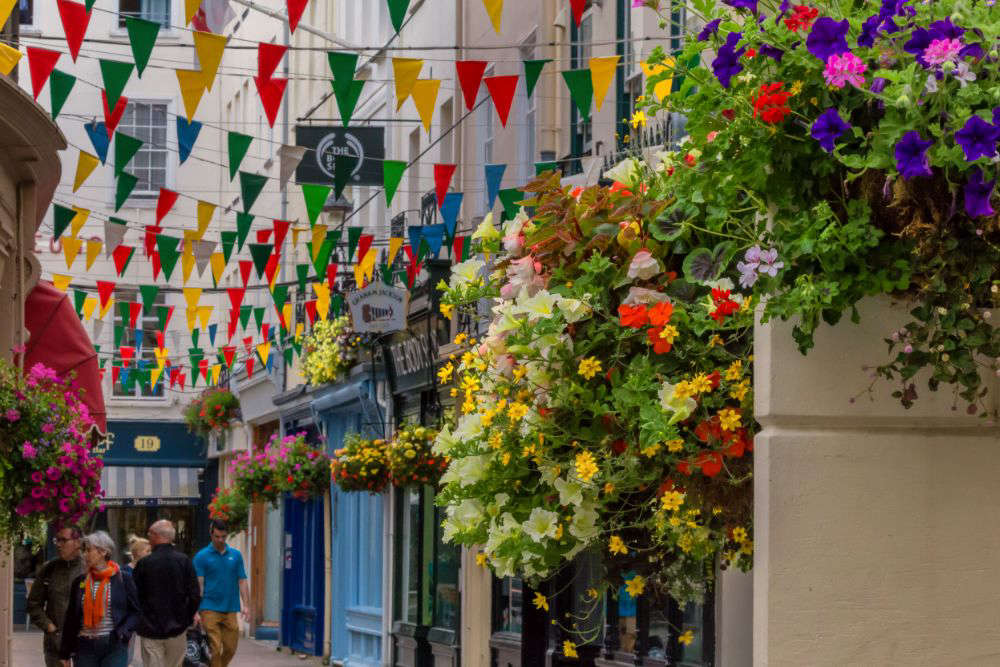 Six new shops have popped up in the Commercial Arcade, so what's behind this confidence in Guernsey's retail sector?
Six new shops have recently opened in the Commercial Arcade. These sell a range of furniture, technology, clothes, and beauty products. We spoke to some of them:
"I've certainly seen much more encouraging uptake in the opening of new businesses and the reinvention of old ones in town."
"The Commercial Arcade is really up-and-coming. We're really excited about lots of the new shops that have started to open and we can see a lot of development happening here"
"There's certainly a sense of community here and I think people are keen to support local shops."
They all mentioned online shopping was a major concern:
"There is much more price parity across websites versus the High Street. They're much more aggressive. But hopefully, the nice weather will make walking through town a more enjoyable experience."
"During the lockdowns, people got so used to internet shopping so it's a big threat."
"I think the opportunity to talk and interact is a really important part of retail. Nothing beats the in-person experience."
Head of Retail Development at the Guernsey Retail Group, Korinne Le Page, says she wants the sector to thrive:
"We are naturally excited by the openings, as entrepreneurs are clearly showing belief and determination in establishing completely new businesses and others relocating from elsewhere in St Peter Port.
Our retail economy recovered well from the pandemic, so it is great that we are building on this success generally across the Island and in particular, seeing a greater vibrancy in the Arcade."
The GRG reports a shop vacancy rate of 9.1% which compares favourably against the UK's average of 13.9%.
Some of the new shops in the Arcade:
More from Guernsey News