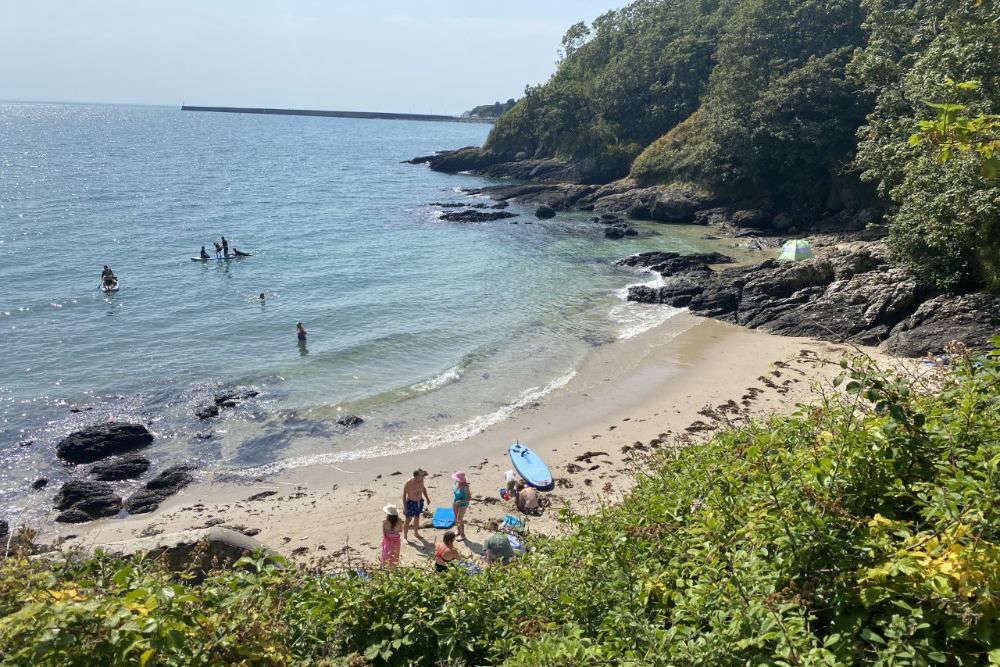 Record-breaking temperatures are expected in the Channel Islands today (18 July).
It is set to be the hottest day ever recorded here.
Highs of 38°Celsius are forecast for Jersey and 35°Celsius for Guernsey.
The current record temperatures are 36°C In Jersey, set on 9 August 2003 and matched in July 2019.
In Guernsey the highest temperature since records began was on 9 August 2003 when it reached 34.3°C.
Public Health authorities across both islands say it is vital islanders, especially those at risk, take the necessary precautions.
They include staying out of the sun if possible and avoiding the hottest part of the day, wearing sunscreen and hats when outside, drinking plenty of water, and wearing loose clothing.
Extreme heat can cause heat exhaustion, heatstroke and dehydration. Symptoms include cramps, rashes, dizziness, and hot dry skin.
Islanders are being asked to look out for those who are vulnerable and less able to look after themselves.
They include over 75s, people living alone, those with underlying health conditions and babies and young children.
While the school holidays have started for many Channel Island children, some schools have closed or are shutting early in Jersey because of the extreme heat.
Night-temperatures might not fall below 23°C tonight.
Much of England is covered by a red extreme heat warning from the Met Office, with temperatures possibly going above 40°C for the first time ever in Britain.
Meanwhile a local dermatologist is urging islanders to stay in the shade and put on plenty of sunscreen 15 to 30 minutes before going outside;
"As a rough guide, adults should aim to apply around two teaspoons of sunscreen if you want to cover your head, arms and neck and two tablespoons if you want to cover your entire body wearing a swimsuit." – Dr Anna Kukula.
Public Health advice for coping with the hot weather:
· Shut windows, shades, blinds, or curtains to keep your rooms as cool as possible.
· If possible, stay out of the sun for long periods and avoid the hottest part of the day, which could be later in the afternoon.
· Wear sunscreen and hats when outside.
· Have cool baths or showers.
· Drink plenty of water. Avoid tea, coffee, and alcohol.
· Wear loose, cool clothing.
· Help those who are likely to struggle in the heat
· Ensure that babies, young children, and pets are not locked into vehicles.