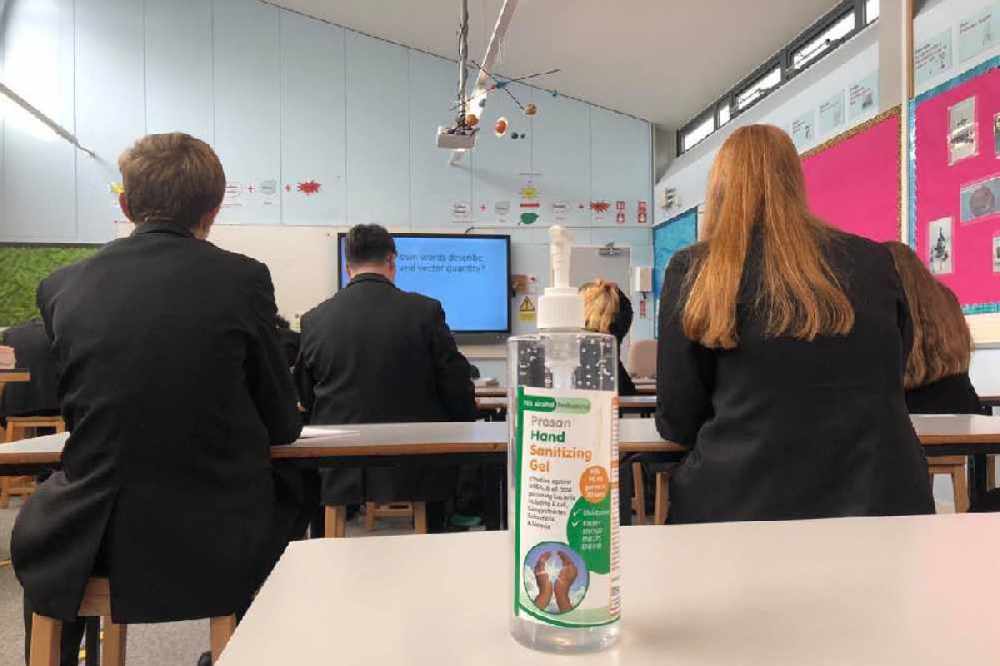 Classroom bubbles will be removed next week (17 January) and extra-curricular activities will be allowed again.
Education has confirmed it will relax Covid-19 measures in schools on Monday.
On-island trips between schools will be allowed, so that swimming lessons can resume.
It comes after the Civil Contingencies Authority announced that it intends to ease border testing rules shortly.
The CCA is meeting on 18 January to agree and finalise changes following a decline in the number of new daily cases of Covid-19.
Education says the easing of measures in schools will enable a return to 'a more normal education experience'.
However, parents and staff are being asked to step up home testing to mitigate the impact, and face masks will be expected in secondary school classrooms.
From Monday:
• Secondary and post-16 students are asked to take daily LFTs before attending
• Primary students are asked to take an LFT on Monday, Wednesday and Friday before attending school
• Staff in all settings are asked to take daily LFTs before attending
• Face coverings will be expected in classrooms and teaching spaces in secondary and post-16 settings. They remain compulsory in communal areas for all staff and for secondary and post-16 students and for staff in communal areas within primary schools.
"I would like to thank all those involved in the delivery of education – staff, students, parents and carers – for helping us with the package of measures we put in place for the new term. They were designed to get us through the first couple of weeks of term and the current signs are positive, which is why we've taken the decision to try and move back to what we hope and think will feel like a more normal educational experience.
Removing the classroom bubbles is key to that, but as ever we need to ensure that appropriate measures are in place which is why we're enhancing the current position around face coverings in class within a secondary or post-16 environment and asking everyone to support an enhanced lateral flow testing regime.
'The start of term has been successful in terms of our core priority of minimising disruption to young people's education, but we're happy that the positive signs seen across the community with case numbers falling means these relaxations can come into effect on Monday." – Nick Hynes, Director of Education.
ESC has also agreed to delay external inspections by Ofsted until after February half-term so that staff can prioritise the challenges posed by managing the current wave of Omicron infections.
Almost a fifth of secondary school pupils in Guernsey where absent on the first day of the spring term (6 January).
Island FM has learnt that just under 17% of those students weren't in class, as well as around 12% of primary age pupils.
Nearly 23% of those with special education needs were absent when schools reopened after Christmas.
The government says there are 'some teaching staff' absent, but that it is not 'having a significant adverse effect on the delivery of learning'.