Local market property prices in Guernsey have risen by half as much again as the average of five years ago, to £638,267.
That figure represents a 15.9% increase in the average property price compared to 12 months earlier, and an increase by half as much again (51.6%) as the average, five years ago.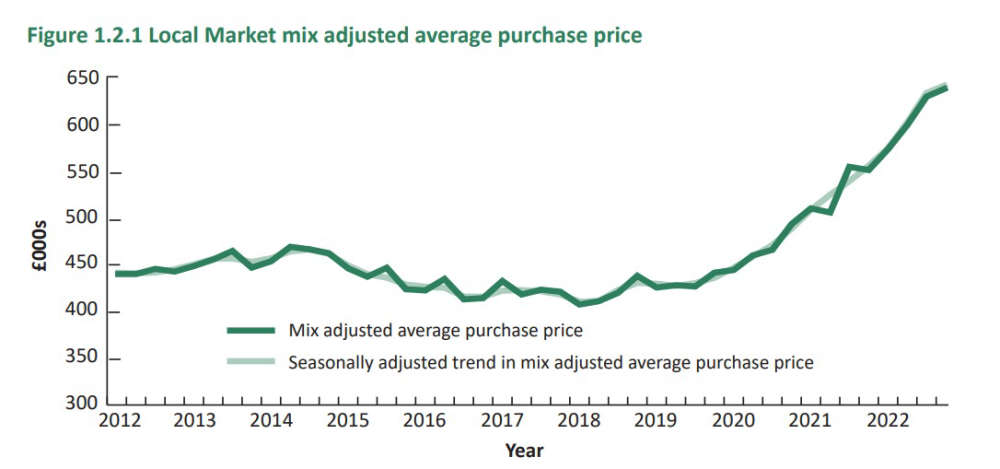 The graph shows a steeper price increase in local market properties in Guernsey since 2018.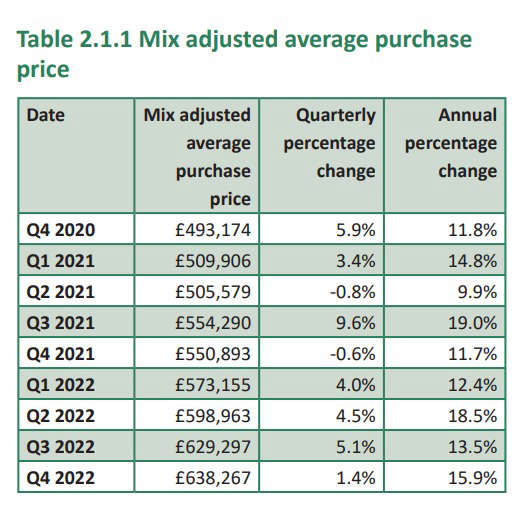 There were 53 fewer transactions in the last three months of 2022 compared to the same quarter of 2021, with 181 local market properties changing hands.
The average paid on the open market was £1.75 million, up from £1.58m at the end of 2021.
Rents for local market homes were on average £1,725 per calendar month, which is 4.5% higher than at the end of 2021 and 35.7% higher than five years previously.
Full details of the States' collated Resident Property Prices for Q1 2023 can be found here.