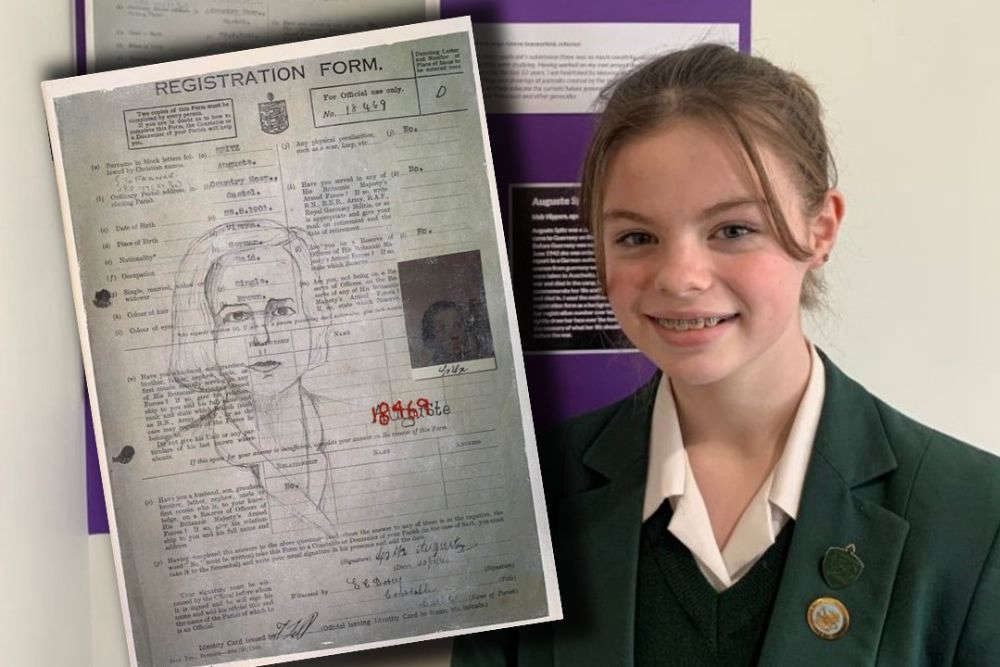 A 13-year-old from The Ladies' College Art Club has had her "powerful" artwork commemorating the horrors of the Holocaust recognised nationally.
The Ladies' College Art Club challenged its members to produce a portrait based on someone affected by the Holocaust.
Several students entered their pieces into the national [Extra]Ordinary Portraits competition.
Mair's artwork called 'Auguste Spitz' was selected by the judging panel.
Her piece is on display alongside thirty other young artists' work, to commemorate Holocaust Memorial Day.
Mair explains who inspired her:
"Auguste Spitz was a Jewish immigrant from Vienna who came to Guernsey on the 30th of August 1937 at the age of 36. Before Guernsey was occupied, she registered as a Jew.
In April 1942, she and two other Jewish women from Guernsey were deported to France. They stayed in Laval and then in July 1942 were loaded into cattle trucks and transported to Auschwitz. Sadly, she did not survive the war and died in the camp.
I created this piece as a way to commemorate her life and the horrors she lived through and died in."
She describes the techniques she used:
"I used the method of transferring to use her registration form as a background and I have embroidered her registration number over her name.
I used a biro to lightly draw her face over the form as a way to represent the memory of what her life should have been and was like before the war."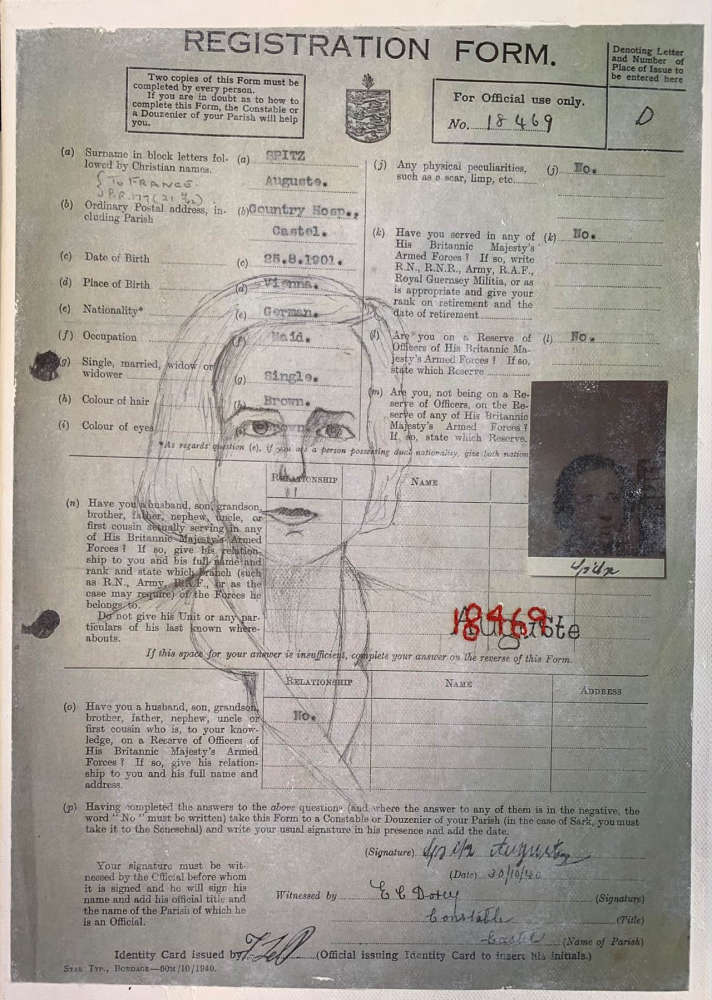 Head of History at The Ladies' College, Mrs Henderson, says the students were passionate about the work:
"We are extremely proud of each student who took on this challenge. There is a huge amount of research needed for these projects and we are mesmerised by how they creatively approached their work.
We congratulate Mair on her success in the competition.
Her artwork has even been featured in The Jewish Chronicle, The European Jewish Congress and The Jerusalem Post."
A famous Photographer, Rankin, was a part of the judging panel.
He explains why this exhibit is important:
"Not only does the competition nurture the creative talent of young people, but it also continues to introduce the importance of Holocaust Memorial Day to a whole new generation."
The digital exhibition can be viewed on the Holocaust Memorial Day Trust's website.