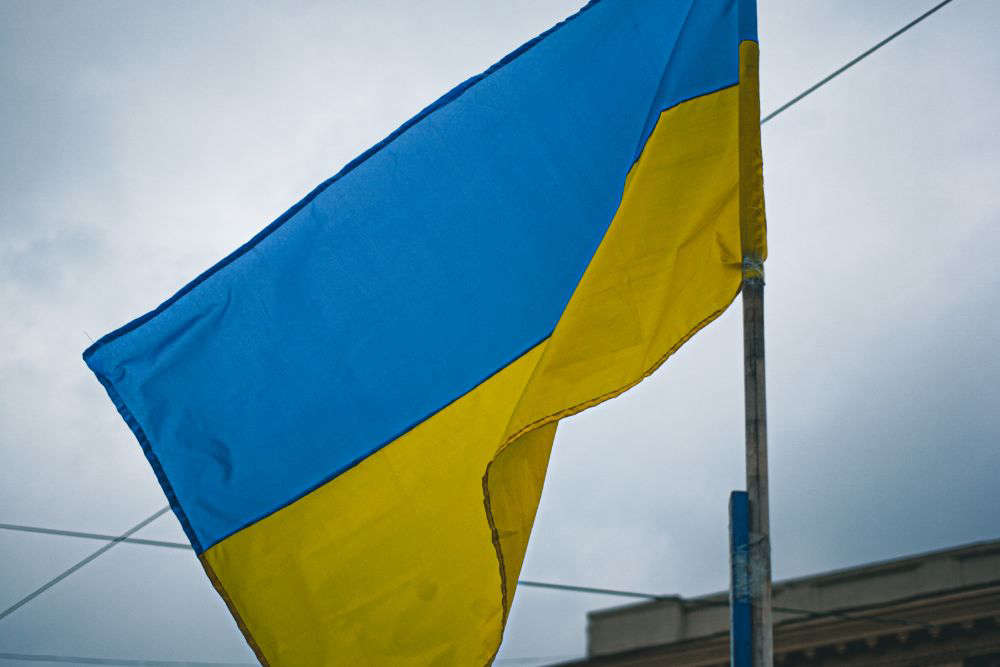 A local Ukrainian charity worker believes there is a will within States departments to get the Sponsorship Scheme running, but it's being hampered by bureaucracy.
Some time ago, Samantha Benson volunteered to accept two Ukrainian women into her home, but nearly four months since Russia's invasion of its neighbour, only a small number of refugees with family links to the island have arrived here.
Guernsey's government announced three weeks ago that its long-awaited sponsorship scheme had opened after making changes to policy and immigration rules to allow for it.
The States said some of the 300 people who has offered shelter would begin to be invited to be matched to a refugee or family. It said it was initially focusing on islanders who have self-contained accommodation for those fleeing the Russian invasion.
Samantha wanted to help and joined the charity Humanitarian Aid Guernsey, that was set up by cafe-owner Natalia Silvester.
"We are working in collaboration and they (the States) have invited us to do that. We've reached out across Guernsey to established charities who can also help.
We don't want to reinvent the wheel here, and we are the go-between between the States and the charitable sector to support Ukrainian refugees coming in as beneficiaries."
As Humanitarian Aid's vice chair, she is advising the States on best practice and getting the right polices in place.
"We approached the States with a package of policy ideas, and they took that on, and wholeheartedly supported it. They are now trying to process that and make it work."
She's doing this because she has a law qualification and she and her wife have agreed to be a test couple for the States for the new Sponsorship Scheme.
She says the vetting process can be slow, but everyone has been helpful:
It is quite stringent. We've had an environmental health check, they were charming and very helpful. The fire officer equally so. We've offered to do a seminar with the States to explain to sponsors what the process is like to go through, as we are the test case for this.
Our kids are being DBS checked, as are we. It's all happening, it's just not happening quickly enough for anybody I don't think, including the States."
Samantha says she's been in meetings with deputies and civil servants, and there is a will to get the scheme running:
"What we're up against is changing laws to accommodate the policy and trying to streamline a rather clunky system, which they are embracing.
We went and worked with Luxembourg to get best practice and I know the States are talking to the Isle of Man, who are already doing a sponsorship programme, and they are trying to adopt it."