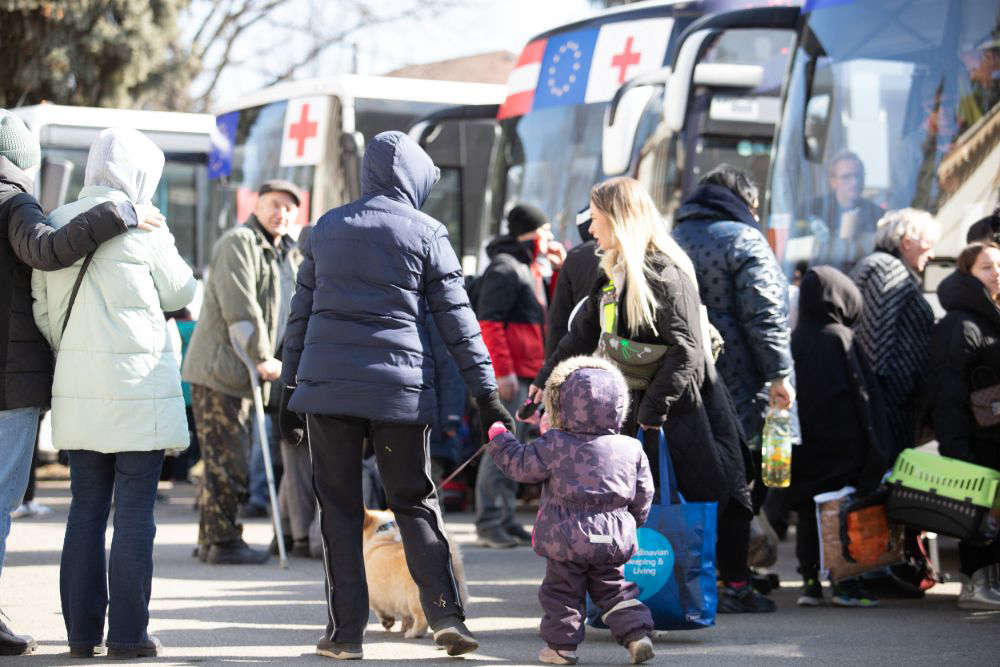 Home Affairs and Policy and Resources say they believe the Bailiwick has the capacity and resources to "accommodate at least some Ukrainian refugees."
The Home Affairs Committee began a consultation with States committees and the governments of Alderney and Sark last month.
But the time that was taking caused concern among some politicians, with Deputy Chris Blin calling for action to put in place a smaller scheme appropriate to Guernsey's size, and Deputy Gavin St Pier questioning the delay in the States Assembly.
Home Affairs president Rob Prow has always maintained that it was important to establish the impact on resources such as health, social care and education of accepting Ukrainians without any family in Guernsey, and says he now has that:
"I want to thank colleagues across all States Committees for their input which has helped us make an informed decision about our ability as a government and as a community to welcome Ukrainian refugees and provide good standards of support for them within the context of our small islands and limited resources.
We are still finalising details but we're very conscious that those limited resources need to be carefully managed and that some of our own most vulnerable islanders rely on them, and that is being factored into how the scheme will operate."
The details of how the sponsorship scheme will work and how people can apply are still being discussed, with more information expected next week.
Deputy Jonathan Le Tocq, who is responsible for External Relations, is among those who have welcomed the announcement:
Very pleased that a positive definitive decision has been made to make such a scheme available in the Bailiwick, especially after the commitment to participate demonstrated by hundreds of islanders https://t.co/bqfNnLLgtt

— Jonathan Le Tocq 🇬🇬 (@letocq) May 3, 2022
The head of P&R, Deputy Peter Ferbrache, says he's aware that many islanders want clarity:
"I'm very pleased that we've been able to make the firm decision that the Homes for Ukraine Sponsorship Scheme will be introduced in the Bailiwick. We will work very quickly on finalising the details, conscious that people have waited long enough for clarity on what will happen and when.
There is of course a need for speed in responding to this ongoing humanitarian crisis, but we need to do so in a way that ensures the scheme itself and our local essential services can still deliver, and don't fall over.
Taking this additional time to carry out that assessment and liaise with other States Committees was therefore right, but I fully appreciate the desire to move faster."
Home Affairs has confirmed that 13 Ukrainians with family in Guernsey have moved to the island since the war began in late February. Two others are in the UK and will arrive shortly.
Around 200 Guernsey householders have volunteered to accept Ukrainian refugees in their homes.
Jersey has decided not to take in Ukrainians without family ties to the island.