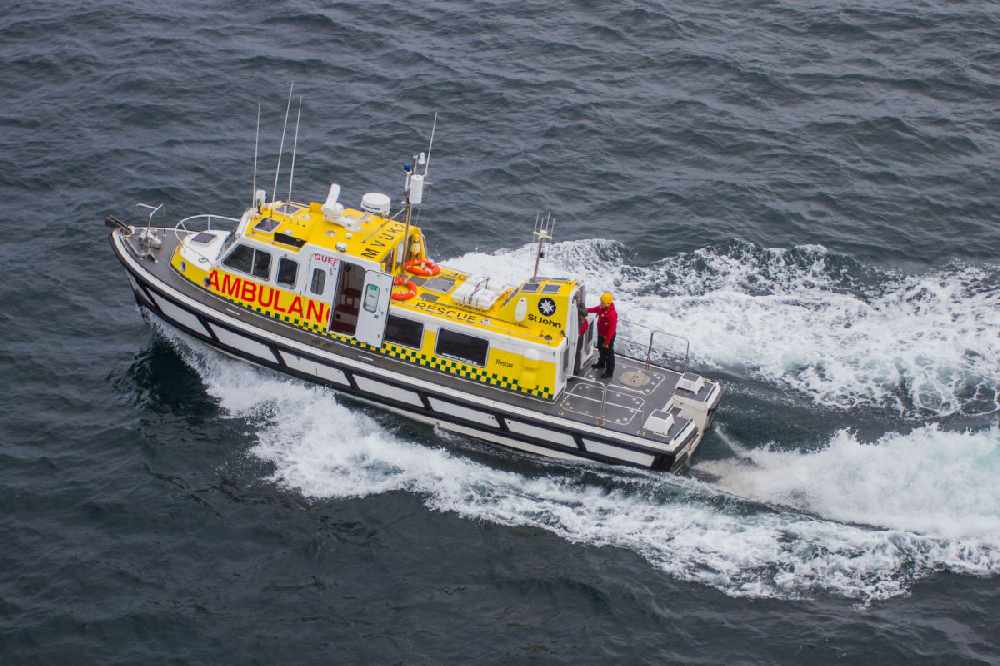 A long wait for spares from the US means Guernsey's marine ambulance has been out of action.
The Flying Christine's recent maintenance session took longer than expected because of delays in the supply chain.
As a result, St John Emergency Ambulance called in help and the RNLI, the Brecqhou work boat and a private charter have carried out more than 15 missions recently, all with ambulance crew on board.
Stuart Malley, the Operations Lead at St John Ambulance & Rescue Service says they welcome the help they've had:
"We would like to acknowledge to help and co-operation of the RNLI volunteers and the crews of the Brecqhou Chief and Access Challenger who have assisted the ambulance service while the Flying Christine is out of service.
The vessel is well maintained, but the global supply chain crisis has resulted in long delays in obtaining parts from the USA. We have had superb support and service from the local marine industry, but the availability of the parts has been out of our control."
Chief Executive Officer, Mark Mapp says engineers are now working out how to keep the boat in service for longer:
"We are evaluating the most cost-effective way of extending her design life with additional built-in resilience which will reduce the challenges associated with the availability of spare parts."
More from Guernsey News