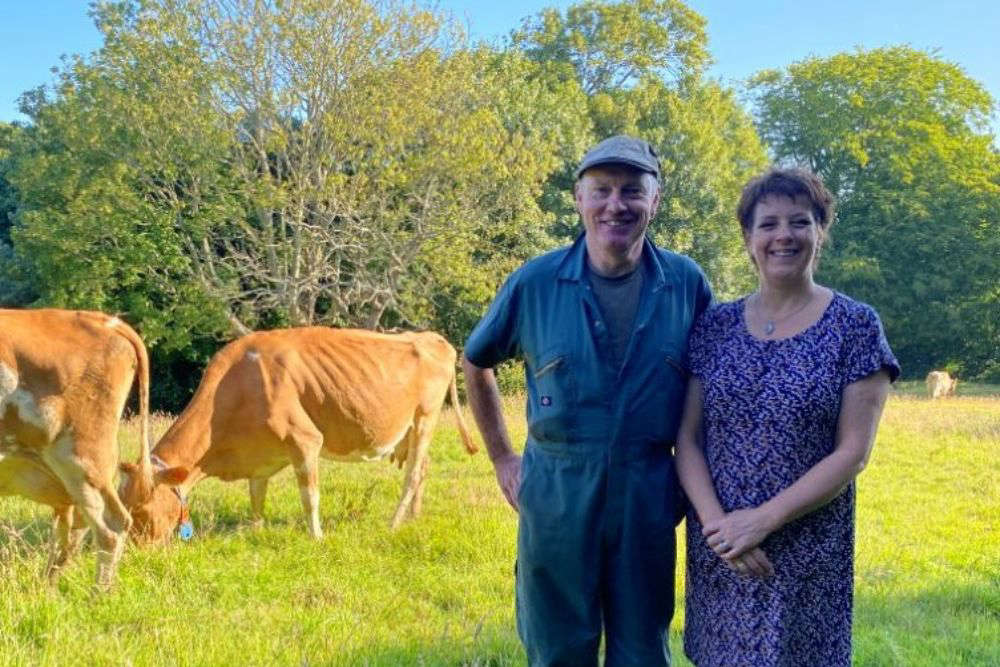 A Guernsey couple who run the island's only organic farm have helped Guernsey Dairy win a prestigious award.
Jim and Liz Naftel have been running Les Fauconnaires Farm for 23 years, supplying Guernsey's Dairy with around 1,000 litres of organic milk weekly.
They are the only farm on the island that feeds their cattle a diet completely free from additives, chemicals, and genetically modified ingredients – making their milk organic.
The Soil Association's title of "Best Everyday Dairy" was presented at the BOOM Awards for Organic RSPCA Assured A2 Milk.
The title was sought after by several national household brands such as Yeo Valley and Rachel's Organic.
Guernsey Dairy's Quality and Compliance Manager Alex Tielles says it is an amazing achievement:
"We are extremely proud of Les Fauconnaires Farm. Jim and Liz work incredibly hard with our Guernsey Dairy team to make sure the very best product gets to our customers.
I'm delighted to see the farmers and our team recognised for their hard work and commitment to organic farming, which puts a clear focus on animal welfare and land management.
It is rare to see milk produced to such high standards using solely A2 cattle, and its recognition alongside major multi-national businesses shows that it is one of the very best on the market."
Liz says she is delighted by the award:
"We are very proud to have won the award and it is wonderful for Guernsey to be recognised in this way.
There was a good demand for locally-produced organic milk which we were happy to fill."
More from Guernsey News