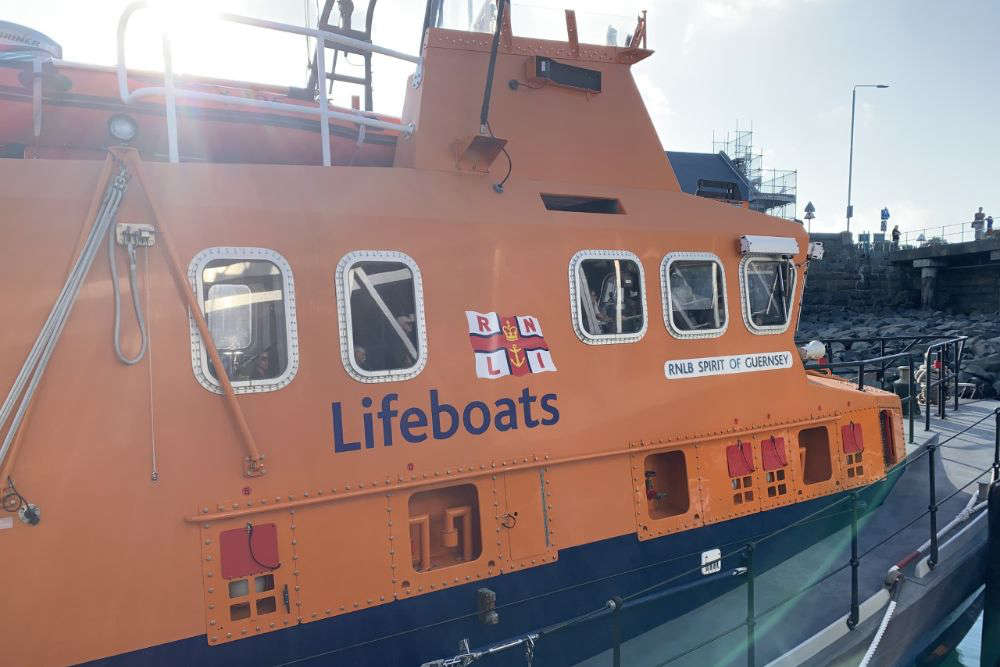 A crew member of the fishing vessel the Alcedo BA77 had to be taken to Guernsey after suffering a severe hand injury.
The British commercial vessel's captain radioed Guernsey Coastguard just after 3am, alerting them to the issue and giving their position around 15 nautical miles west of Guernsey.
Rescue personnel decided that the best option was to send the lifeboat to be able to give the crew member medical assistance as soon as possible.
The Spirit of Guernsey left St Peter Port at 03.37 (Saturday 25) and rendezvoused with the fishing boat an hour later.
The casualty was transferred to the lifeboat in what are described by Guernsey Coastguard as challenging conditions.
The lifeboat was back in St Peter Port just before 6am and the casualty is in a stable condition at the Princess Elizabeth Hospital.