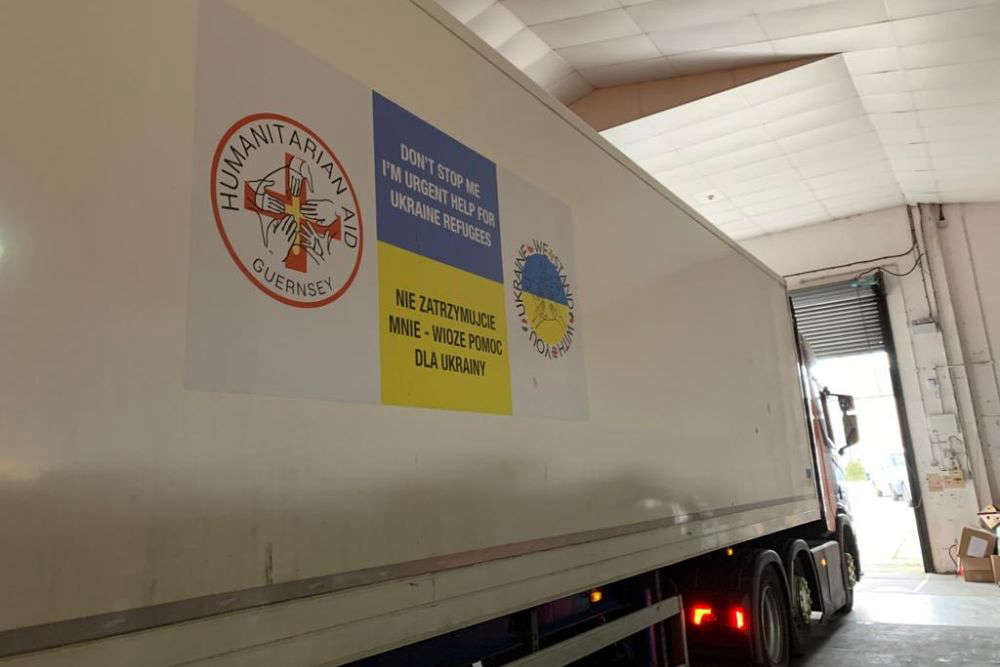 Humanitarian Aid Guernsey's first Ukrainian aid delivery of the year is taking place today.
This is the 7th delivery since the organisation was established in March last year.
Van drivers will set off overseas to Slovakia, transporting warm clothing, baby supplies, and food to the Ukrainian border.
Sofi Noakes from the organisation says a year into the war, the Ukrainians are in desperate need of support:
"They really need this aid because they have nothing.
A lot of them are displaced, they are not in their homes, they don't have money, they don't have jobs and they just need the basic things.
It's almost like providing some dignity, to be able to get on with your life because they are already surrounded by such tragedy."
She says the island's generosity almost filled their warehouse, making a second trip in the near future possible:
"It is an incredibly humbling experience to just witness how much aid and generosity there is on this island."