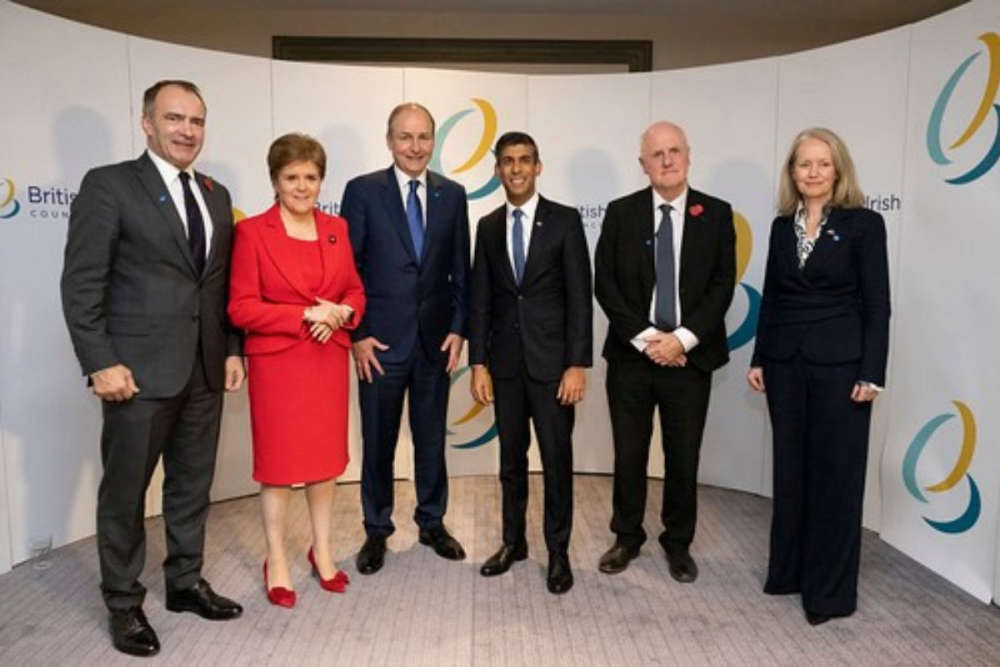 The Chief Minister's of Jersey and Guernsey have met with UK and Irish leaders in Blackpool for the 38th British-Irish Council summit.
Deputy Kristina Moore and Deputy Peter Ferbrache joined Michael Gove MP, Scottish First Minister Nicola Sturgeon, Isle of Man CM Alfred Cannan and Irish PM Micheál Martin.
It's also the first time in 15 years a British Prime Minister has attended the event, with Rishi Sunak attending the talks.
There was no Northern Irish representation due to the power-sharing stalemate in Stormont.
The leaders spoke about the cost of living crisis, energy independence, and the housing and labour shortages.
A big topic of conversation was the Northern Ireland protocol, which has put a trading border in the Irish Sea.
Guernsey Chief Minister says he was pleased to see Rishi Sunak at the conference.
"The Council had the opportunity to discuss the current energy crisis and it was interesting to see how the region around Blackpool is dealing with energy resilience, and to discuss with the Council the enthusiasm of leaders to look at strategic opportunities throughout these islands for the development of renewables."
Deputy Moore, Jersey's CM, says that sustainable growth and regeneration were also discussed.
""As a government we continue to advance and develop our Carbon Neutral Roadmap. We are focused on facilitating sustainable growth by ensuring our key sources of emissions – transport and buildings – are minimised.
It was insightful to hear how other member jurisdictions are tackling what is a shared challenge"
The next BIC Summit will be held in Jersey next summer.
More from Jersey News