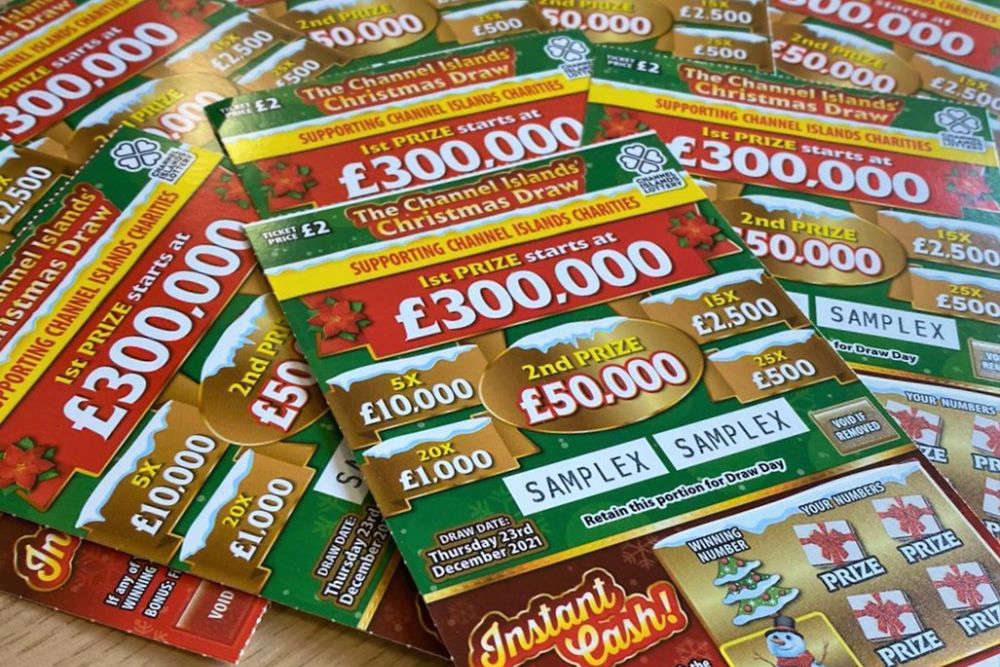 The winning numbers in this year's Channel Islands Christmas Lottery had to be redrawn last night after an unsold ticket was announced to have won the top prize.
Organisers had not filtered out any leftover tickets before the numbers were first drawn, leading to the wrong number being read out during the televised reveal.
ITV Channel, which broadcast the results, said it was only made aware of the 'administrative error' after its 6pm programme had gone off the air.
The Christmas Lottery – which is a joint venture between the States of Guernsey and the Government of Jersey – admitted the mix-up in a statement:
"The draw procedure for the CI Christmas Lottery was initiated as planned at 6.00pm in time for the live announcement of the results during the second half of the ITV broadcast.
"Unfortunately, a batch of unsold tickets were initially included in the draw, which should have been excluded, and this was identified when alphanumerical checks on the initial winning numbers was concluded.
"The first run draw was therefore void, and the winning numbers were once again selected at random, including only those tickets that had been sold."
The winner of the re-drawn £630,852 jackpot was ticket number 551270.
You can see the full list of winning numbers below:
Top Prize

551270

£50,000

161485

£10,000

357095
371623
1039524
1653808

1807596

£2,500

142611

320547

402997

564264

770757

882322

935135

1403827

1434555

1715891

1777502

1778731

1803603

2142672

2296693

£1,000

164952
291578
504388
777522
893519
1048010
1265175
1528331
1534835
1562721
1700804
1753101
1842051
2210329
2216027
2232022
2237781
2252717
2492770

2508542

£500

364421

405595

427980

477625

515194

528379

593490

788946

825890

828793

830923

916676

947815

1204794

1311706

1325072

1457577

1662430

1809520

1866993

2116210

2215368

2262258

2344087

2374748
More from Jersey News