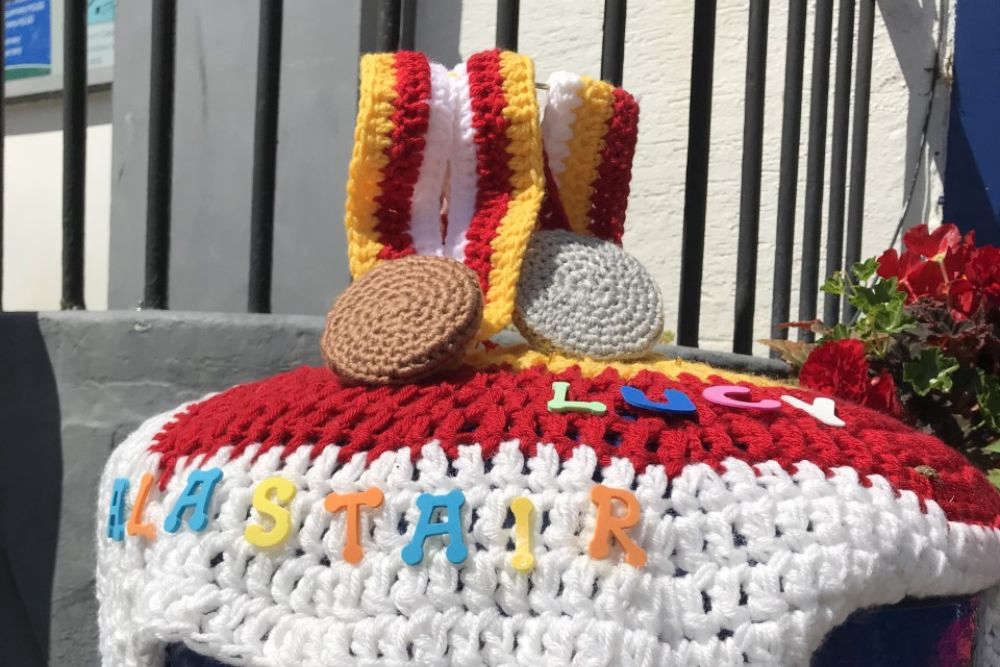 A hand-knitted bronze medal has been added to the Commonwealth Games crochet design adorning the Market Square post box.
The medal appeared as if by magic over the weekend, but in fact it is the result of planning ahead by crochet fan Tamara O'Brien.
She knitted last week's tribute to Commonwealth Games silver medalist Lucy Beere and decided that she had better prepare some more medals should Guernsey get lucky again.
And Alastair Chalmers did – Getting bronze in the 400 metre hurdles on Saturday night (6 August), becoming the island's first ever track and field medalist.
Tamara says her artwork is to recognise the island's success.
"Because they are the first medals in 28 years, and they are representing the community, it's a cause for celebration. I thought the Market Square location was perfect cause it's right in the centre of town.
I am grateful for the community and the Guernsey spirit because everyone seems to appreciate and love the toppers – and again congratulations to Alistair and Lucy for the medals."