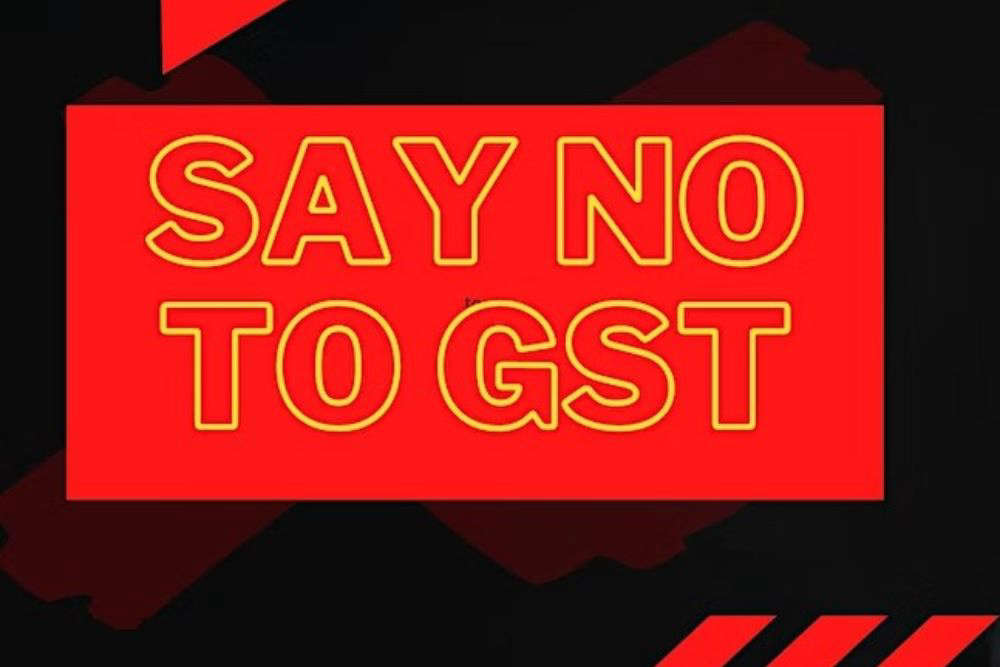 A coalition of nine Guernsey deputies has formed to oppose the introduction of a 5% GST.
The group wants islanders to display or wear red ribbons in support of the campaign, which its branding 'Say No To GST.'
The deputies asking those who are against the proposed 5% tax to meet at the North Beach for 2pm on the Sunday before the debate (22 January) for a march through Town to Market Square.
On the opening day of the States meeting, 25 January, they want people to join them outside the Royal Court for a 'peaceful protest.'
The nine deputies behind the campaign are: Carl Meerveld, Chris Blin, John Dyke, Liam McKenna, Chris le Tissier, Simon Vermeulen, David De Lisle, Charles Parkinson and Lester Queripel. They say they expect more to join them.
Deputy Chris Blin explains why they have grouped together against GST:
"It was clear from the 2020 election campaign that islanders didn't want a Goods and Services Tax but, despite this, Policy and Resources is pressing ahead with one.
Inflation is running at the highest we've seen it in decades. Introducing a tax on essentials like food and fuel is cruel and inflationary."
He wants the campaign to force Policy and Resources to find other ways of raising funds for government:
"No one in our campaign is saying we don't realise that the States is under financial pressure, but we believe that there are better, more equitable ways of raising revenue.
We also believe that the States can and must make additional savings. We want to ensure that deputies represent their electors, and the consensus of the people of the Bailiwick, by voting for Policy and Resources to come back with proposals that don't include GST."
The anti GST campaign was launched just hours after Policy and Resources announced a series of public events in the coming two weeks to engage with people in Guernsey and Alderney on their package of tax proposals.
These include a lower rate of tax for all earnings up to £30,000 and assistance for lower income earners.
P&R president Deputy Peter Ferbrache has warned that deputies need to make tough decisions on 25 January and that without the extra income from GST, some public service could be cut.