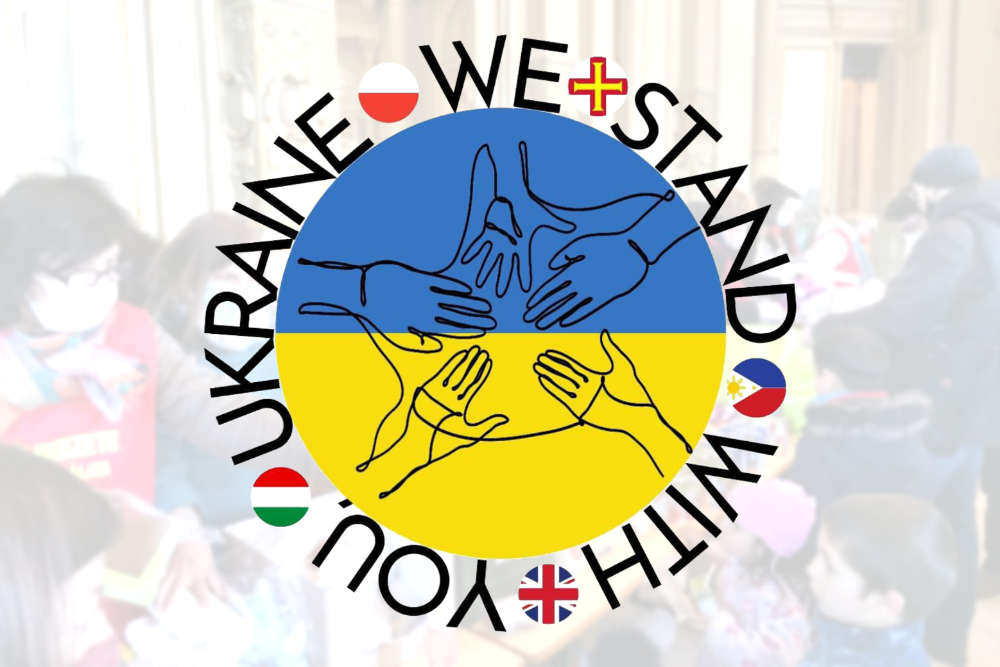 The first lorry load of medical equipment and clothes collected in the Bailiwick leaves for Poland on Saturday 12 March to help Ukrainian refugees.
Organiser Natalia Silvester, who comes from Poland but has hospitality businesses in Guernsey, says she has been 'gob-smacked' by the reaction of the local community:
"I really think the community really showed us what they can do. Incredible! Hundreds of people coming to help us. All ages, all walks of life. They ranged from children to parents and grandparents. Hundreds of people coming through the doors. We gave each of them a task which is why we were able to work so quick.
I have to give a big shout out to Alderney and Sark for sending things to us. It's a great community, the whole of the Channel Islands coming together. Friends, families, colleagues, individuals coming together to do something for the refugees."
The organiser of the appeal explains they have moved their operation from the former Land of Green Ginger shop in the Pollet and have a new list of priority items:
"We have moved to the St Peter Port Constables' Office. We will be releasing dates and times when we will be in the office . The wanted items are nappies – size 4, 5 and 6, milk – baby formula from 1 to 5, Calpol and anything for small children as well as medical kits.
Our priority list keeps updating, so you really need to follow us on social media to see what are the wanted items."
Natalia has estimated the number of boxes they have filled, sealed and marked as about 1000.
"But it's not only boxes as we have raised some funds which we have forwarded to the registered foundation who is responsible for the evacuation of orphaned Ukrainian children to Poland. So we are working alongside the registered foundations and charities.
I would imagine this is a long-term relationship that we are trying to create with the Ukrainian community in Poland and Polish people who are helping refugees. I really hope and pray that this is all going to be finished soon and we can help them rebuild the country. So It's really difficult for me to say which way we need to go."