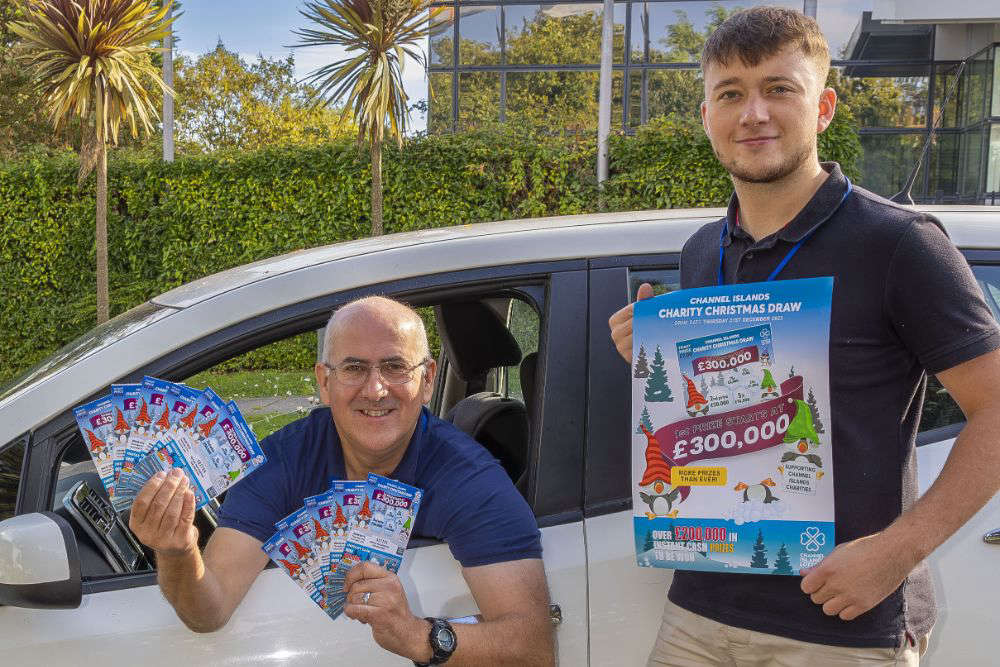 Christmas Lottery tickets go on sale throughout the Channel Islands today.
Tickets remain £2, with a jackpot prize of £300,000 set to rise as more tickets are sold.
First-prize tickets have been bought in Guernsey for the past five years. Previous to that, the winning ticket tended to be sold in Jersey.
The annual fundraiser is run by the two island's governments and has raised millions for local charities throughout the years.
Senior Lottery Officer, Jon Taylor says there are over 200,000 instant cash prizes in this year's draw:
"The Christmas game has always been very popular due to the chance to win a large top prize.
We have introduced lots more prizes in the instant game, and our prize fund has been diversified to include far more smaller prizes to provide more chances to win.
Ultimately, the aim is to generate funds for worthy causes."
The 2023 draw will take place in Jersey on 21 December.
5 x prizes of £10,000
15 x prizes of £2,500
10 x prizes of £1000
25 x prizes of £500
The Advent Calendar scratchcard game returns this year, launching at the same time with 27,000 cash prizes available.
More from Guernsey News