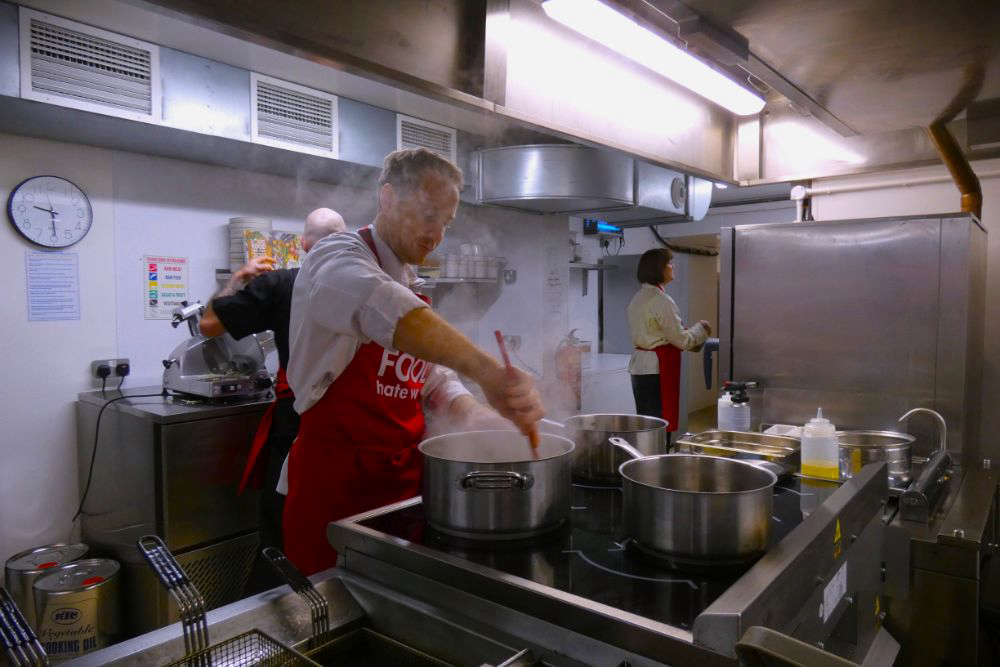 Guernsey's 'Love Food Hate Waste' campaign sets out simple recipes from local chefs in a calendar to reduce household food waste next year.
The 2023 calendar features 12 seasonal recipes from local chefs, who, in partnership with Guernsey Waste, hope to reduce the amount of food ending up in the bin.
The Love Food Hate Waste recipe calendar is free to pick up from local supermarkets.
More than 3,000 tonnes of food waste are collected annually from local households, about two-thirds of which could have been eaten.
It is estimated this is worth more than £10 million, each year.
Waste prevention & recycling officer, Tina Norman-Ross, explains the initiative:
"It's about getting that idea across that we don't have to shop every day.
We can look at the cupboards and look in the fridge and put something together. Even if on some nights that means we all eat something slightly different.
The calendar hopes to inspire people to think about what they cooking and using up the leftovers, buying seasonal, fresh vegetables and making delicious recipes."
Head Chef Richard Wood explains how the Pommier Hotel – which hosted the calendar chefs while they perfected their recipes – reduces waste:
"Any leftovers go to the staff and of course we can make really nice meals out of it.
Things like trimmings of potatoes, carrots aubergine cauliflower, we make some nice dishes.
People get quite afraid to go out of their comfort zone, but don't be!
One thing that I love about being a chef is that you never stop learning from all walks of life, and with the power of the internet, you can just find dishes from anything."